Small Business & Executive Coaching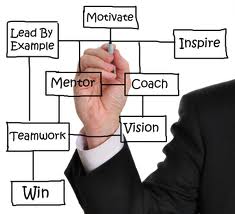 Onzelo believes that every great entrepreneur should have a savvy and motivating coach urging him or her on to greatness. Unfortunately, most business owners often have few people to turn to for seasoned advice and the unvarnished truth.

That's why Onzelo has created an affordably priced Business Coaching Program for entrepreneurs, senior executives and small business owners who are running their businesses without a mentor, partner, board of directors or experienced senior management team. With no agenda except to help your business succeed (Onzelo is not a sales broker and has no interest in the marketing of your business "for sale"), Onzelo's sole priority is in making sure that you and your organization are well positioned to capitalize on every opportunity to grow and succeed.

As your coach, Onzelo will be your sounding board to give you the advice you need to run your business and to help you take your company to the next level of growth and profitability. You'll meet' (via phone, SKYPE, or in person) on a regular basis (either biweekly, monthly, or quarterly)' with Onzelo who will help you to take an in-depth look at your financials, sales and marketing strategy, staffing needs and other operational metrics. Onzelo will insure that your business plan remains on track and help you to avoid the mistakes that most business owners make along the way. Onzelo can also access and analyze your leadership and management style to help you overcome the obstacles that are preventing you from becoming the world-class Entrepreneur you were meant to be. You'll learn how to:
---
Grow your net profits sustainably... sometimes revenue growth isn't enough
Automate processes to improve productivity
Achieve your goals while living a happier, more balanced lifestyle
Develop new insights into what's working well and what needs to be changed
Stay focused, motivated and "on-track"

Develop & implement a Marketing Plan that really helps your business grow
Spot inefficiencies that are draining your business's profits
Learn how to quickly resolve the business issues "keeping you up at night"
Increase the value of your business by making it less dependent on you
Why Work with an Executive Coach?

What athlete hasn't used a coach to win? Even professional athletes, who are some of the best, understand the value that comes from having someone work directly with them, someone to point out the things they can't see, someone to keep encouraging and challenging them to achieve even greater potential.
Entrepreneurs, business owners, CEO's and other senior executives can all benefit from the services that our Small Business & Executive Coaching Program offers. Regardless of their professional endeavor, those that benefit most all have one thing in common: they are all resourceful, motivated and intelligent men and women who aspire to get even more out of their professional and personal lives.
To find out what an executive coach can do for you, please see
this article
from the Harvard Management Update.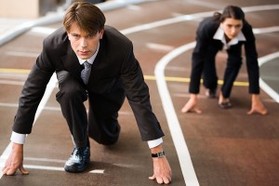 Contact Onzelo at 832.377.1031 or via
e-mail
when you are ready to jump start or accelerate your journey towards high performance.