Growing America's Best Small Businesses, One Leader At A Time

Strategic Business & Executive Coaching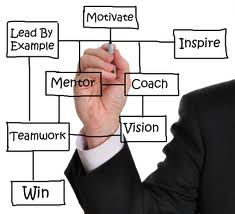 Adding clarity, defining purpose, leading a team and managing organizational change and transition are all critical leadership roles that are fine-tuned and enhanced through one-on-one executive coaching.
Onzelo has coached leaders in business, government, higher education, and nonprofit organizations for more than a decade.
Onzelo uses a variety of approaches in his work, each tailored to the client's needs. He works with individual executives in a safe, confidential manner to help them sharpen their leadership skills, embrace feedback as an improvement tool, enhance work performance, balance work and life priorities, and manage stress and change. His approach to executive coaching encourages new insights into the key capabilities and unique strengths needed to sustain practical behavioral change over time, resulting in the executive's enhanced self-awareness, better decision making, and continuous performance improvement. For more information on Onzelo can help leaders accelerate their development,
click here.
---
Contact Onzelo at 832.377.1031 or via
e-mail
when you are ready to jump start or accelerate your journey towards high performance.