Growing America's Best Small Businesses, One Leader At A Time
Cultural Due Dilligence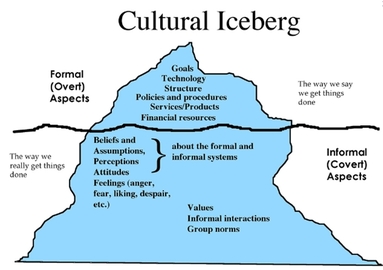 The impact of organizational culture on company performance as well as on the overall success of mergers and acquisitions cannot be overstated. When a business intends to acquire or merge with another business, the prospect of long-term success of that enterprise is surprisingly poor. Consider the following:
Only 5-25% of all mergers and various business combinations live up to expectations while 25-30% are reported to be outright failures with the acquired entity being liquidated at a loss within 3-5 years of the acquisition. The remaining 45-60% result in little or no apparent benefit to the buyer's shareholders (Emerge International, 2008).
It's been estimated that 60-75% of acquisitions fail to meet their strategic and/or financial goals in the expected time frame (Wayne State University, 2009).
The primary cause for these failures has been attributed to either cultural incompatibility or a failure to attend to the cultural implications of the merger or acquisition. For example, according to an independent study on merger and acquisition activity in the banking industry, 4 of 7 common factors that affected M&A success were related to culture. (Wachtell, Lipton, Rosen & Katz, 2010).

To maximize the chances of success, the acquiring company should exercise every type of diligence possible to determine the financial, legal, operational and cultural status of the company it intends to acquire using the data gathered to forecast the likely outcome of the organization. While there are law firms and accounting firms that have long subsisted on the process referred to as "due diligence" in mergers and acquisitions, the term has largely applied to fiduciary matters – an accounting of assets and liabilities – and not to the less measurable, but equally important cultural matters which shape and define organizations. A long-term positive impact on the acquiring business results from understanding the culture of the company being acquired and how to best integrate and capture the value from it.
Our Culture Due Diligence Assessment enables organizations to compare and contrast their culture with the culture of target companies that may be acquired or absorbed. Without classifying certain attributes as inherently positive or negative, our assessment can allow the acquiring company to evaluate the likelihood of integration between disparate cultural traits and to readily predict the likely resource dedication and costs that might be involved.
Our assessment strengthens your decision making process and helps your executive team decide whether a merger or acquisition is desirable from a cultural standpoint and identifies unanticipated costs, values and potential hazards. The process focuses on assessing overall culture by looking at several key cultural attributes, including: access to people and information, accountability, autonomy, collaboration, communication, conflict norms, decision making, and time orientation.
---
| | |
| --- | --- |
| If you want to accelerate your M & A strategy, download Onzelo's free PDF article entitled, Why Cultural Due Diligence Should Be A Critical Element of your Mergers and Acquisitions Strategy. | |